Ever find yourself needing to know if a password reset email was actually sent or not?
MailHawk makes it easy to find out if an email was sent & delivered successfully. We also make it easy to resend an email and look at the contents of any sent email.
Go to Tools > MailHawk > Email Log to see the log page.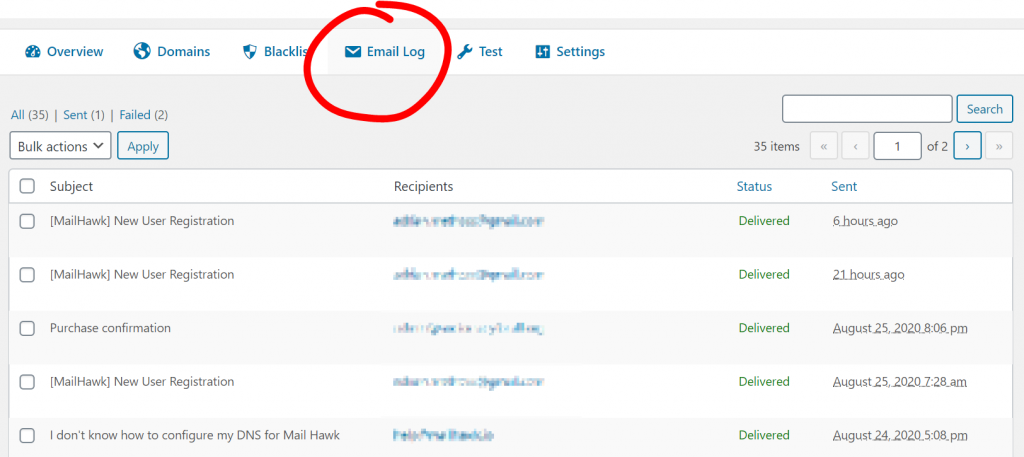 To see the status of whether an email was sent or not, you can quickly scan the status column!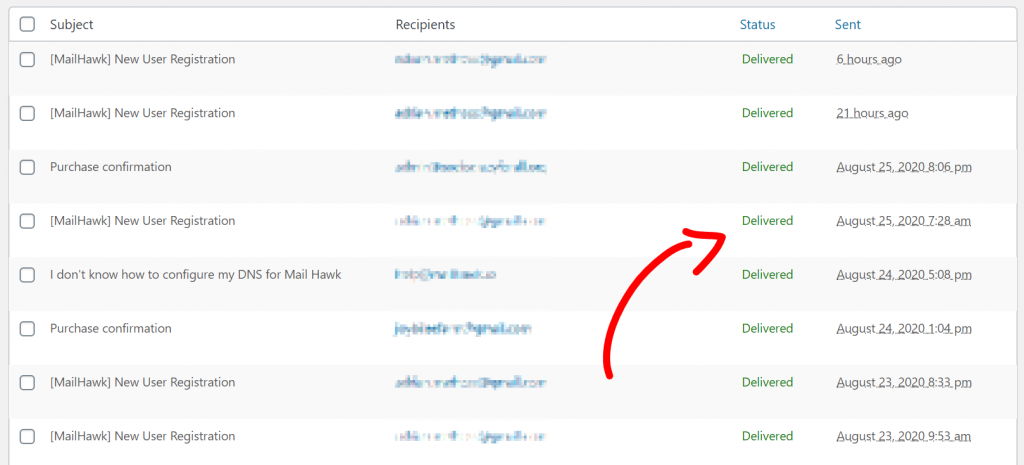 To view the details of an email was sent, hover over that item's row and click on the preview link.

This will bring up the email details popup. You will find:
To & From information
Full email content preview
Raw email headers
Raw email content.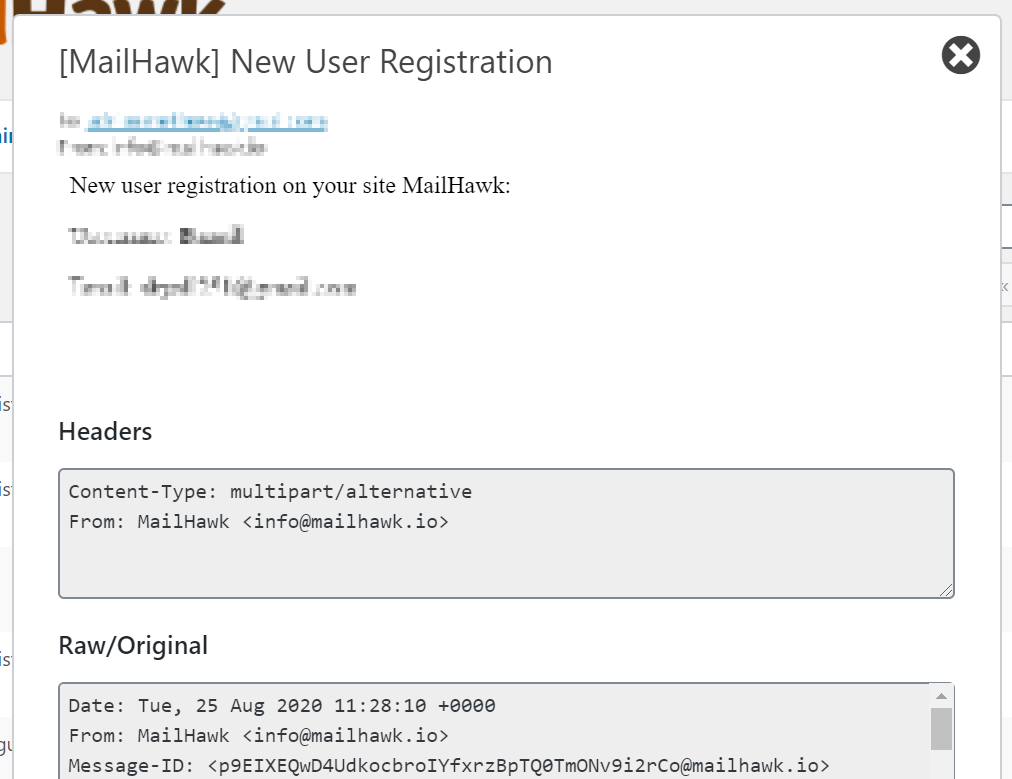 If for some reason an email failed to be delivered, a failed status will show and you can open the email preview to see more details of what happened.